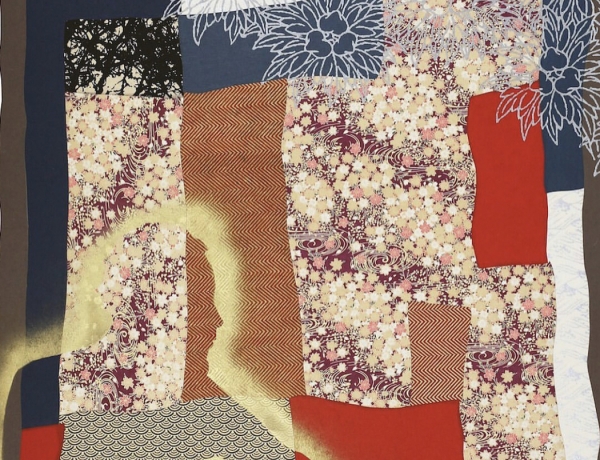 Sanford Biggers in Group show "20 and Odd: The 400-Year Anniversary of 1619"
Leroy Neiman Gallery, New York, NY
August 30 - September 30, 2019
This exhibition is designed to commemorate the 400-year anniversary of the first documented arrival of Africans landing at the Jamestown settlement in 1619. Curated by Kalia Brooks Nelson, Adjunct Professor with IRAAS in the African American and African Diaspora Studies Program, it will coincide with the IRAAS 1619 conference, and serve as a site to explore this history through images, documents, archival materials and contemporary art.
Sanford Biggers in Group Show "Figuring the Floral"
Wave Hill, The Bronx, NY
July 21 – December 1, 2019
A flower's life cycle of budding, blooming and pollinating, as well as its process of decay, strongly echoes the human condition. The exhibition Figuring the Floral features artists who apply this symbolism to their work—touching on race, ethnicity, class, gender, sexual orientation, aging and other facets of identity. Reflecting on the site-specificity of these works exhibited amid the flourishing gardens of Wave Hill, Curator of Visual Arts Eileen Jeng Lynch notes how the exhibition is enhanced by the visible and tangible connections with flora on the grounds.
Jennifer Bartlett, Sanford Biggers and Frank Stella in Group Show "Less Is a Bore: Maximalist Art & Design"
ICA Boston, Boston, MA
June 26 – September 22, 2019
Less Is a Bore: Maximalist Art & Design brings together works in painting, sculpture, ceramic, dance, furniture design, and more that privilege decoration, pattern, and maximalism.